Beach Kindy at Little Learners
Our early learners have the opportunity to explore the beach, build sandcastles, go fishing, hunt for yabbies, crabs and searching for shells at our beautiful Sunshine Coast beaches.
What is Beach Kindy?
Beach Kindy takes nature play learning to the beach – encouraging children to use nature's resources to initiate learning while exploring the environment around them.
How does Beach Kindy work?
Beach Kindy is a program that we offer weekly over a 3 hour period travelling via our Suncoast Christian College bus. Children are given the opportunity to explore, building sandcastles, fishing, hunt for yabbies, crabs and searching for shells, allowing them to fully immerse in their surrounding environment. When children play outdoors they are provided with learning beyond measure contributing to growth, development & adaptability. Environments will not bend and shape itself to the child but rather the child has to adapt to the way nature exists, by doing less you are doing more…
Is Beach Kindy safe?
Our beach kindy program has been carefully considered and designed with the Australian environment in mind. Extensive risk assessments are conducted for each sight supported by processes and procedures to ensure safety is a priority. The program provides opportunities for children to partake in the management of risk allowing them to take on an active role, learning to assess their own hazards, challenges, boundaries and of course to test their constraints.
Where is it held?
Our program operates during terms 1 & 4 although is subject to change, if you are curious as to why these terms it is to accommodate our Bush Kindy in terms 2 & 3. Depending upon the weather conditions we access various sites allowing us to explore varying Sunshine Coast beach environments.
Additional cost?
With the continual rising costs of living we are fortunate to be able to absorb the cost of this program as we believe that every child should have the opportunity to immerse themselves in nature providing them with various opportunities to benefit from the world around them.
How it began
With a well-established Bush Kindy program, operational for almost 10 years, the team had many robust conversations around how could we possibly extend our nature play program during the warmer seasons. Blessed to live in a spectacular part of Australia with many natural beauties at our finger tips, a large parent support base along with eager Educators so the journey of Beach Kindy began. Of course there was some apprehension to begin but as we conducted the safety checks, addressed any concerns, maintained open communication with both our children and families the concept took shape and soon we were on our way to our first Beach Kindy.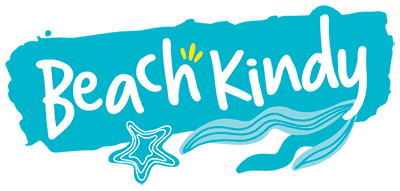 About Nature Play
Nature Play Queensland (Supported by the Queensland Government) states that "nature play promotes health benefits, including cognitive, social and emotional development, and it builds resilience and creativity as well. Experiences in nature as a child also leads to environmental awareness and stewardship later in life."
Source: www.natureplayqld.org.au
Book a tour
Parents are most welcome to book in for a personalised tour, or drop in for our Stay & Play Days